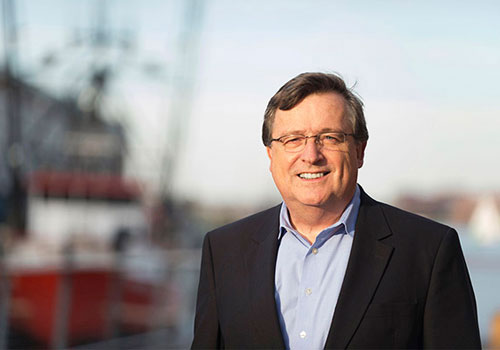 Appeared in BU COMmunicator Dec 2, 2015 by Huiqian (Alba) Feng
Last summer, Reilly Communications was honored with a National First Place Award in Media Relations by the Society for Marketing Professional Services (SMPS) for an integrated public relations campaign for clients Robins & Morton, TRO JB and SMRT Inc.
Through extensive media coverage, speaking engagements and social media mentions, the winning campaign successfully portrayed the collaboration between all three clients in a $332 Million effort to plan, design and build the Alfond Center for Health in Augusta, Maine for Maine General Health.
The award winners were announced in Los Aneles during the SMPS national conference in August. The same campaign also won an award from the Boston Chapter of SMPS in June.
Michael Reilly, owner and principal consultant at Reilly Communications and adjunct lecturer in public relations at BU, has won four major awards in the past five years for his company's achievements, but finds this year's to be most rewarding. With 30 years of experience in the communications field, Reilly is no stranger to campaigns like these, having spent many years at other media companies before forming his own agency in April of 2000.
As an alumnus with a Master of Science degree in communications and public relations, Reilly considers himself a 'BU guy.' He's not only an adjunct at COM this semester, but also teaches a new leadership course called "Leadership and Executive Presence" at BU's College of Professional Studies. And, it doesn't stop there. His daughter Katie is a student at BU's College of Arts and Sciences and plans on graduating in May 2017.
As a PR and communications professional working with many types of organizations, Reilly shared his advice for prospective COM graduates.
"With all the changes we are seeing in communications, the one constant qualifier for hiring is an ability to write well and speak well. These two skills are still of critical importance, so I tell my students to seek out opportunities to practice and advance them during your time at BU. The second thing I advise is to find what you love and make a career based on that passion," Reilly said. "If you earn a living doing something that you truly love, whether it might be in sports, fashion, politics or technology, it's never going to feel like work."
Read Article in BU COMmuicatior December 2, 2015 by Huiqian (Alba) Feng
Alba is a blogger for the COMmunicator, and a first-year graduate student studying public relations. She is enthusiastic about traveling, food and languages, and is always down for aquatics sports.