We are public relations and marketing communications consultants, hired by clients needing to stand out from the pack and reach their next level of recognition and success.
What do we do? We help successful firms consistently prove their knowledge and leadership expertise by:
Crafting a distinctive message
Writing clear, engaging content
Sharing our client's stories with editors, reporters & others
Connecting with clients and prospects by securing speaker roles, published articles, awards and community engagement
Expanding online influence using blogging and social media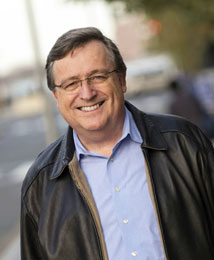 Principal consultant Michael J. Reilly is a communications and public relations strategist with proven success and experience in message development, media relations, research content writing and reputation-building for professional service clients. Winner of ten regional and national awards in the past five years for his work, Mike also teaches at Boston University, and is a contributing editor to the SMPS journal Marketer.
He was recognized with the 2010 Weld Coxe Marketing Achievement Award from the Society for Marketing Professional Services, the society's highest individual honor. Prior to starting Reilly Communications in 2000, Mike worked in marketing and business development roles inside successful firms including SMMA, the Beacon Companies and H2O Matrix.
Mike earned an MS in Communications from the College of Communication at Boston University and a BS in Journalism from Suffolk University. He is a past national president and Boston chapter president of SMPS and a director and past president of the Massachusetts Building Congress.